Recovering from Divorce Program Registration
St. Brendan's — Cumming
Starting Wednesday, October 23, 2019
7:00pm-8:30pm
For more information on the program, click here.
STEP 1: Register
Spaces fill up fast, so register now to ensure your place.
STEP 2: Purchase Your Participant Kit
A Participant Kit is required for participating in the Recovering from Divorce sessions. Purchase your kit now and pick it up at your first session meeting.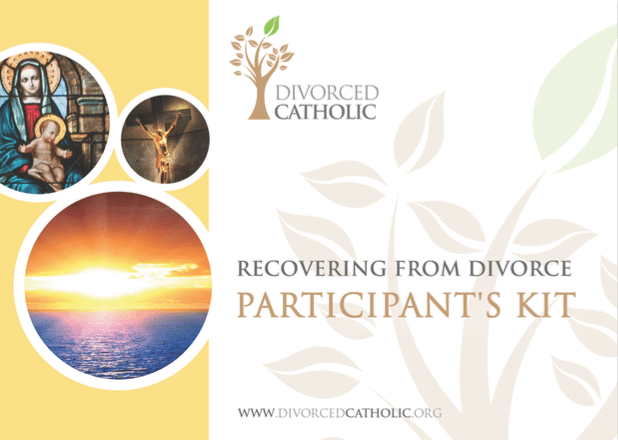 Your Participant Kit Includes:
13-week Admission to the Group
Divorced. Catholic. Now What? Book
Workbook
Participant's Guide
Prayers for Divorced Catholics Book
Daily Inspirations for Divorced Catholics
Rosary