Friend/Relative
For people wishing to help a Catholic friend or relative who is experiencing divorce.
We can help you help them.
Does any of this sound familiar?
You just found out that a friend or relative is going through a divorce and you want to do something to help.
You have been watching someone struggling with divorce and they are stuck and going nowhere.
You have been trying to help someone with their divorce, but nothing is working.
God bless you for your desire to help!
You have come to the right place. What follows are some options to help those you care about.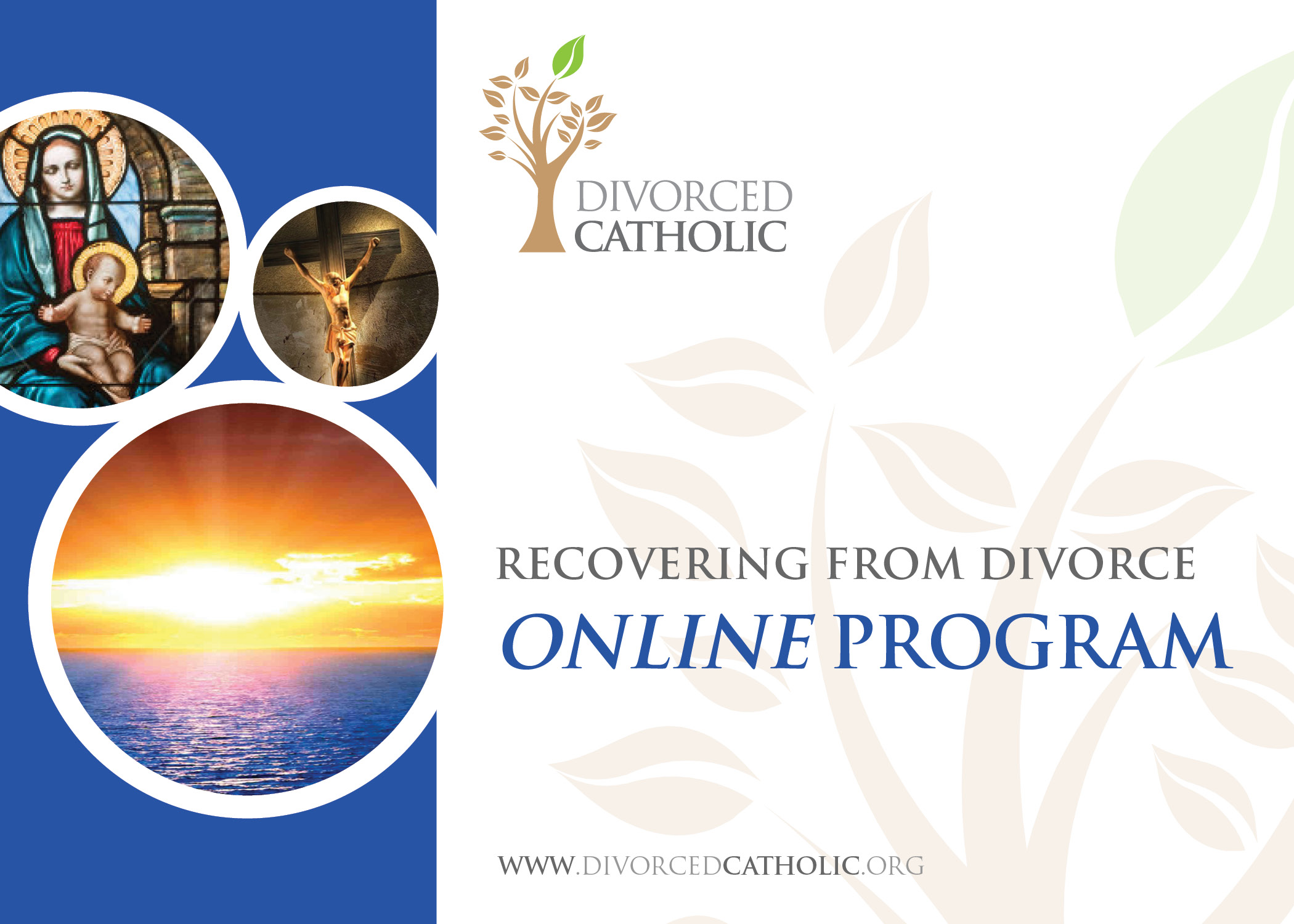 Recovering from Divorce Online Program
Recovering from Divorce is a 13-week program specially designed to help Catholics who are struggling with divorce. The Online program allows the participant to access the program from their computer or tablet. Online chat sessions and trained personal coaches are available to help answer questions and offer encouragement. Online groups are also available to compliment the experience through interaction and feedback with others experiencing the challenges of divorce.
Send Info
Email your friend or relative information on the Recovering from Divorce Program.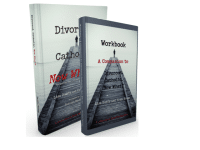 Divorced. Catholic. Now What? Combo
Divorced. Catholic. Now What? has helped thousands of Catholics worldwide navigate life after divorce. Written to address the core challenges every Catholic experiences with divorce from the perspective of their Catholic faith. Living the Catholic faith is the key to recovering from divorce. Divorced. Catholic. Now What? shows you how.
The companion workbook is ideal for learning and implementing the concepts introduced in each chapter.
Give a Gift
Give the book that has helped thousands of divorced Catholics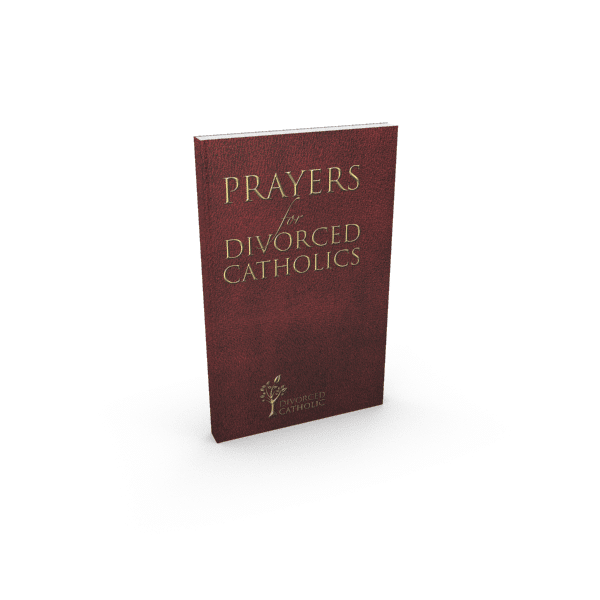 Prayers for Divorced Catholics
Prayers for Divorced Catholics is the only book of prayers written just for Catholics who have experienced divorce. It provides the foundational Catholic devotionals of the Rosary and the Stations of the Cross written from the perspective of one who is grappling with divorce.
Powerful and uplifting, Prayers for Divorced Catholics is sure to be a valuable daily resource for every divorced Catholic.
Give a Gift
Give the book that is sure to be treasured and used!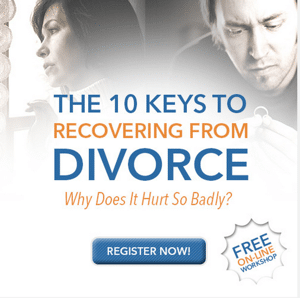 10 Keys to Recovering from Divorce Workshop
This FREE one-hour online workshop is chock-full of practical and useful insights into dealing with divorce. Topics include:
Why grieving is so important to healing
The sacraments are vital to giving strength, courage, and hope
How to find peace in the midst of turbulent times
Strategies for dealing with your former spouse
How to help the kids deal with divorce
Send Info
Send information to your friend or relative on this powerful FREE workshop that provides immediate results.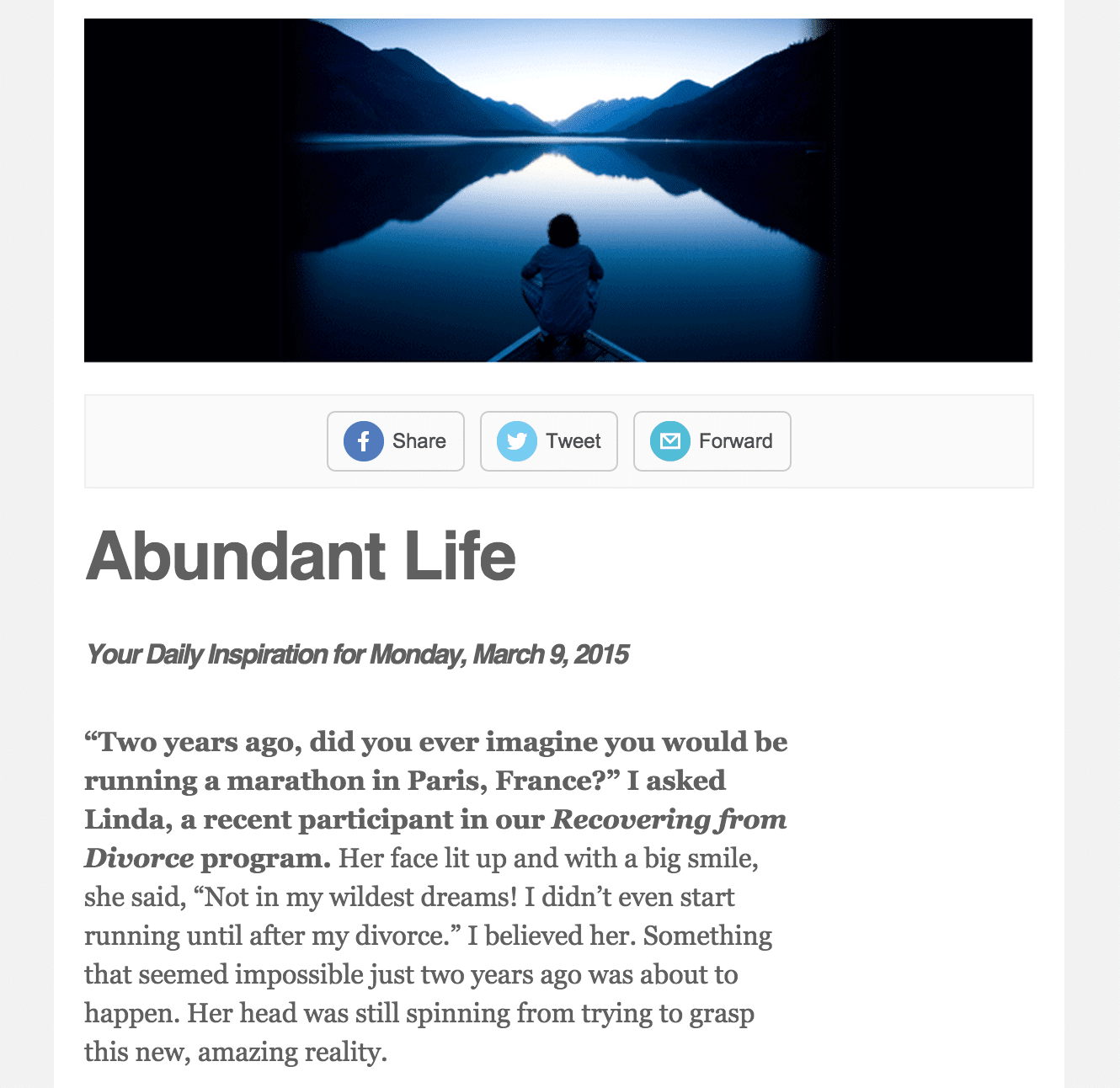 Daily Inspirations
Going through a divorce is so difficult, and the challenges don't end once the decree is signed. Give your friend or relative the gift of a daily inspirational message sent right to the Inbox.
Received by thousands worldwide everyday, these messages are sure to uplift and inspire.
Send Hope
Send your friend or relative a Daily Inspiration.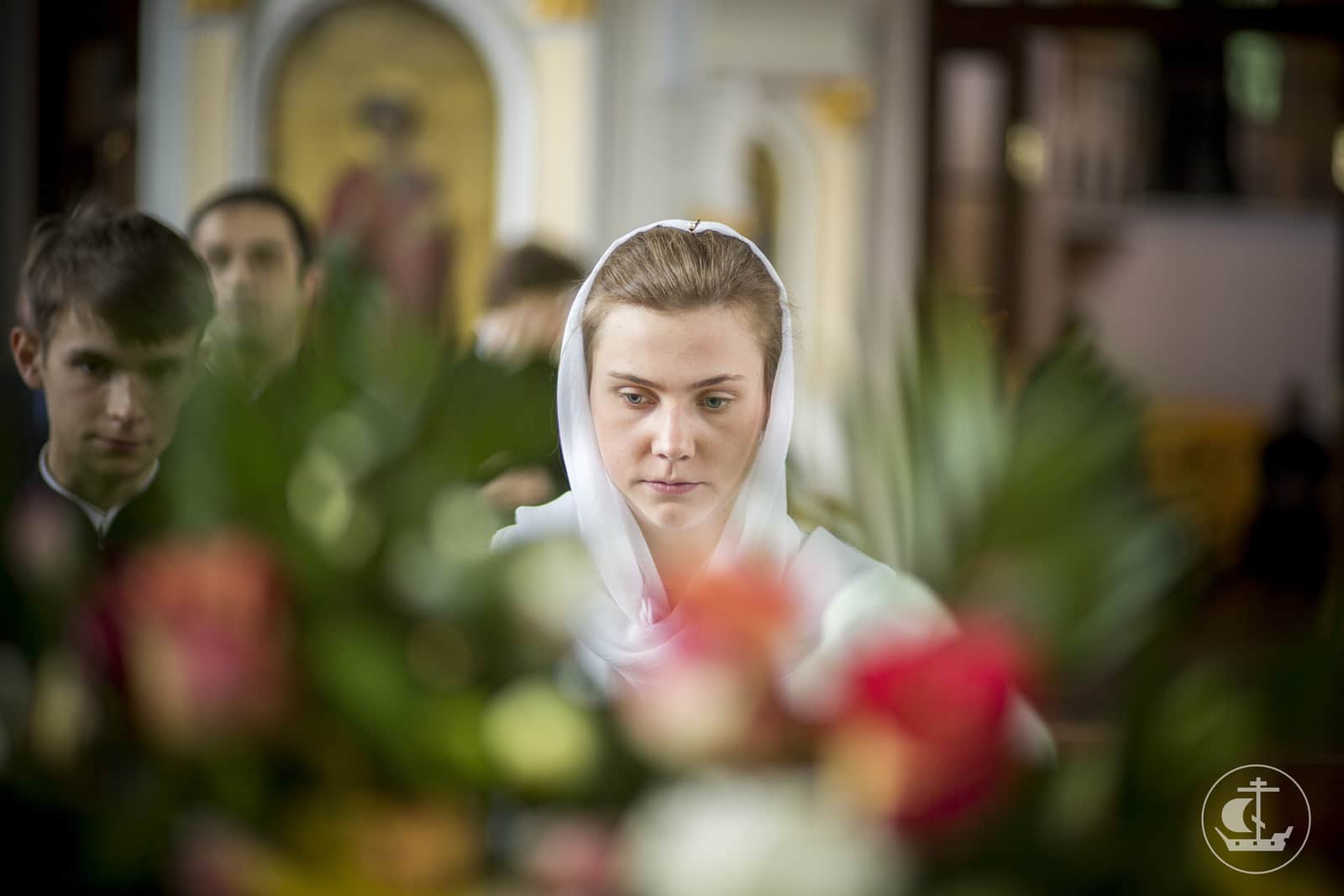 Prayers for Your Friend or Relative
We want to do our part in helping you help your loved one(s) who are experiencing the tragedy of divorce. Submit your prayer request and we will bring it to our religious community who are dedicated to pray everyday for healing and hope. Miracles do happen and it starts with prayer.
Prayer Request
Let us help you pray for your loved one(s)